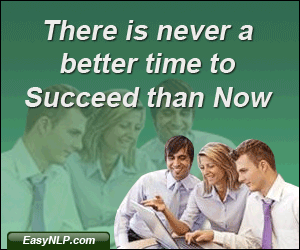 Neuro Linguistic Programming, or NLP, is a self-improvement method, which involves learning about how our thought processes affect our feelings, behavior, and even success in life. This well-established approach has been used by therapists for years to help us organize and change our thinking and responses so that we become more effective in our interpersonal relationships, and find fulfillment and success in all aspects of life. NLP is a powerful tool that when utilized, can help us find relief from depression or anxiety. It can also help us adjust our thinking and automatic responses to situations so that we achieve our personal goals. The training can be offered in a one on one setting or a group setting.
In the early 1970's a student of psychology by the name of Richard Bandler and an assistant professor of linguistics, John Grinder created NLP as a model for understanding human behavior. This developed from their research that looked into patterns of human behavior and the relationship of those behaviours to linguistics and neurology.
The goal of NLP is to create a wide variety of behavior and interactions and be able to reproduce them in others. Such behaviors include interpersonal communication styles, motivational behavior, memory related skills and more. If your desire is to understand how our thought processes affect our feelings, behavior and communication, then NLP may very well be what you are looking for.